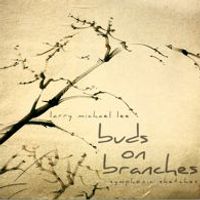 buds on branches
"buds on branches" is a companion project to "twigs", even though this music was written and the recordings were done several years later and are quite different.  where "twigs" is what i'd call pop-ish songwriting like i'm use to doing, "buds on branches" is very much a collection of symphonic sketches.  in the mid-90's i had taken a 4-year hiatus from production work and really felt no desire to write or even listen to music other than the classical stuff on NPR.  when i did feel the urge once again to set down and write something, these pieces of music just came to me and they're all i worked on for months.
purchase "limited edition" CD's only via cds@larrymichaellee.com
@ iTunes   Buds On Branches - Larry Michael Lee
Buy downloads at CDBaby
Buy downloads at iTunes
Buy downloads at Amazon
I'm posting a collection of old songs that have been lying around gathering dust.  Most of them are demos made years ago,  By going HERE you'll be able to listen to them while also viewing stories / lyrics and credits.