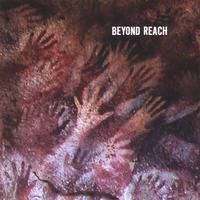 beyond reach
14 songs recorded and released in 2005
"beyond reach" is a project which i share with fellow founding member of the ozark mountain daredevils, Randle Chowning.  Randle came to me with a collection of songs he had written for a publishing company he was a staff writer for.  at first he just wanted my advice on how he could make the production value of his demos stand out in the Nashville market place.  after listening to everything i told Randle in essence that i felt most of the songs i'd heard were not right for the new country artist of the day. but i said they were perfect for an RC solo album and if that was something he was interested in doing, i'd be very into helping him with that. 
long story short, we worked on stuff for a couple of years.  we started co-writing a few things and he asked me to sing one, then another and after a while his project just kind of turned into our project.  after throwing names and cd titles around for several months, i showed Randle a photograph i'd found on the internet of these 10,000 year old cave painting in Patagonia.  the image of these hands reaching out of the rocks was haunting, yet at the same time inspirational. not unlike what we hoped our music would be to others.
@ iTunes   Beyond Reach - Beyond Reach
CDBaby
Amazon
iTunes
I'm posting a collection of old songs that have been lying around gathering dust.  Most of them are demos made years ago,  By going HERE you'll be able to listen to them while also viewing stories / lyrics and credits.